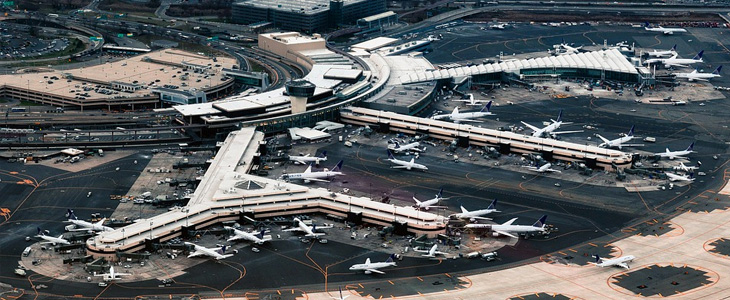 AJ Prestige NYC Limo service from Manhattan EWR to Newark International Airport near me give our clients complete dedication and round the clock support. Having experienced chauffeurs and a fantastic fleet gives us an opportunity to offer you the best of services at amazing rates. With 24 hours flight tracking logistics, complete meet and greet service at Newark International Airport (EWR) on hand and knowledge of every corner and location in Manhattan makes our company your number one choice for limo service from EWR to Manhattan or vice versa.
First-class EWR limo service to Manhattan
Our fleet includes all types of luxury cars that can satisfy your personal or business needs when going from or to Newark International Airport (EWR) and Manhattan. You can choose from the standard sedans, town cars, stretch limousines to SUVs, luxury Vans, various types of pink limos and other exotic vehicles ordered through custom airport limousine service nearby. All our clients can be sure that cars in AJ Prestige NYC garage are in perfect condition and maintained at the highest level. They have the latest equipment with all standard options and amenities included in the price.
Business & Luxury from Manhattan to EWR
AJ Prestige NYC Limo team has created nearest EWR service to and from Manhattan designated for both corporate and standard clients. With us, you can book a reliable drive from EWR to all parts of Manhattan, but even if you want to stop by Brooklyn, The Bronx, Staten Island or Queens, it's no problem at all. For business clients, various special packages can be arranged from EWR to Financial district, World Trade Center or any of the premium hotels and other parts of Lower Manhattan. Also, AJ offers the most exquisite and delightfully comfortable rides to Rockefeller Centre, Broadway, Times Square and other parts of Midtown Manhattan and rest of this iconic parts of New York City.
All EWR – Manhattan Limousine Transport Options
Except for the standard airport EWR Limo to Manhattan service you can combine all other options which are accessible to our passengers! You can use just roundtrips if you want to make a quick tour from EWR, JFK, or LGA to Manhattan and go back the same day. Point to point, hourly or road show limousine services can be utilized to make the most of your rented black car if you have more meetings or conventions to get to. Combining all these services with the airport transport from EWR to Manhattan is the most affordable and fun way to get around NYC.