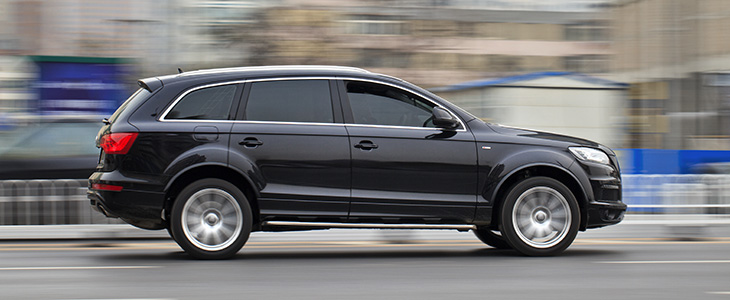 Our NYC SUV airport limo service near me provides smooth transport that will meet and exceed every client's demands in terms of luxury and the overall VIP experience. Generally speaking, the SUV airport transport is the finest option for groups which prefer to travel in a supreme comfort, opulence, and unparalleled quality for a reasonable price. AJ Prestige NYC Limo extraordinary car fleet includes many refined, ultimate four wheelers that will most certainly fulfill even the most severe prerequisites for a first-class transport. The SUV car service is specially designed to meet all such expectations for the small group of passengers by offering a first-rate experience to each and every member of the group. Pair it up with an experienced, liveried chauffeur assistance and you will get a perfect bundle of professional car services.
Perfect SUVs for Perfect SUV Transport
In our exquisite garage you will find a lot of samples of sophistication and luxury, such as Chevrolet Suburban, Cadillac Escalade, Porsche Cayenne, Mercedes-Benz GL-Class, or Lincoln Navigator that are already hailed as some of the best SUVs currently available on the marketplace. All vehicles at your disposal undergo thorough technical examinations on a regular basis and are impeccably clean and well maintained. Pair it up with an experienced, liveried chauffeur assistance and you will get a perfect bundle of professional car service for any business meeting, special night out or homecoming our clients have planned. After all, our aim is not to provide a good SUV airport car service NYC nearby, but to deliver a great one!
Airport Limo SUV Transport form New York
AJ Prestige NYC Limo boasts SUV airport limo service near you powered by the tremendous efforts of all our employees that devotedly take care of even the smallest of details. Our team has developed amazing communication channels using the latest GPS software only that allows us to track down the progress, provide additional help to the clients or update driver´s instructions if necessary. Therefore, all the major airports in New York and New Jersey are easily covered territories, from JFK, LGA, EWR, Teterboro airport to HPN or Westchester airport and ISP or Macarthur Long Island, as well as other various private and small airports. When it comes to the prices, our goal is to persevere flexibility and affordability, which are open to modifications in case of personalized, custom-tailored car service packages.