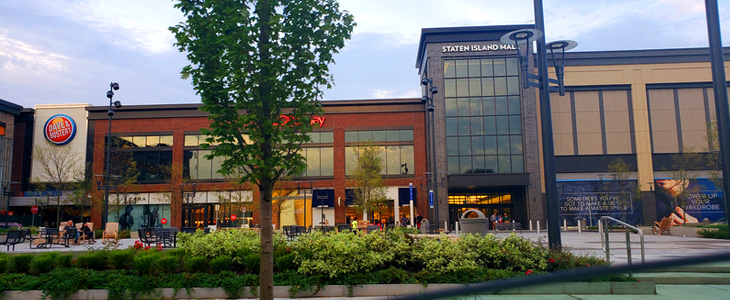 AJ Prestige Limo NYC presents Staten Island limo service near me which is perfectly designed to suit all your transportation needs. Our exquisite fleet which includes the most elegant limousines, sedans, SUVs, and Vans, is ready at moment's notice to take you to any location in New York, at the best rates.
Perfect Staten Island Transportation Service
Staten Island is one of the five boroughs of NYC and it is known as the relaxing and romantic place, the perfect escape from the busy city noise. Whether you are planning to spend a special night out here, or you are going to organize a business meeting or a homecoming, you can count on AJ Prestige Limo NYC to give you an amazing Staten Island limousine ride nearby for any occasion. Beside a range of authentic classy restaurants, you could visit Historic Richmond Town or Staten Island Museum, or choose St. George Theatre as the best option to spend your evening pleasantly. In any case, our team of professionals stands at your disposal for point to point or by the hour transport.
New York's Finest Limousine Ride
When you are organizing special events like proms or weddings, sports teams' transports, or rides to the doctor's office, don't hesitate to reach out! Our team is eager to assist you in any way possible! AJ Prestige NYC Limo black car service near Staten Island takes special care of every little detail wherever you may be headed even if your desired destination is on Manhattan, Queens, The Bronx or Brooklyn.
The Best Staten Island Airport Transfer Service
Our company is proud to have the latest and the best tracking technology and the experienced team of professionals who will take care of the necessary. With us, every Staten Island airport transfer near my area will be a breeze! No matter if you are headed to or from JFK, LGA, EWR, ISP, HPN, TEB or any other private or public airport, AJ Prestige Limo NYC has got you covered! Every AJ luxury vehicle is beautifully maintained, thoroughly cleaned and equipped with the foods or drinks, for your pleasure and convenience. Trust us to take you where you need to be!