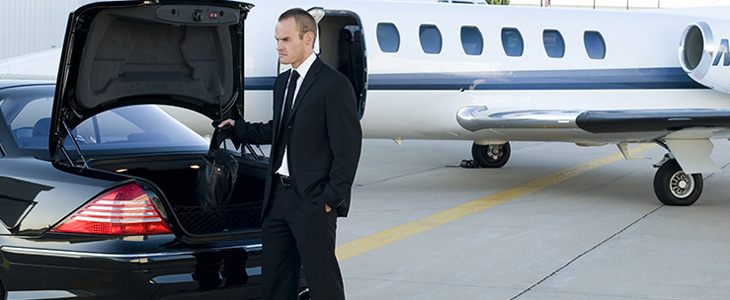 Here at AJ Prestige NYC Limo we completely understand the needs of our clients to firstly have stress-free and above all reliable transportation service. And more than that, we will make sure with absolute precision that your arrival to or departure from JFK airport will be at expected time, without any worries about parking fees or usual waiting. Simply put, this is the best and the most cost-effective way to plan your journey to and from NYC.
Highly Reliable Chauffeured Transportation With AJ's Airport Limo service NYC
Whether you are a first time visitor, returning to the city for business or personal needs, or you may even send a special person in your life to a desired destination; in all those cases you can face numerous set of obstacles regarding your plans. Flights might be delayed, your schedule may be late because of the frequent stops before you even reach the terminal, usual cab transportation services can be highly questionable and also unreliable, and don't forget about rental cars with common navigating and parking problems when you first find yourself in unfamiliar area of the city. With our NYC airport limo service whether you are arriving or going JFK or nay other major or private airport you can rest assure we will get you on time.
Customer Focused New York Airport Transportation Service
Our team of professionals is here to make sure you don't have to deal with all those annoying issues and that your plans run smoothly and at precise time you've planned. All you have to do is to call or book our NYC airport service on-line, and we will ask you for your airline flight number. You won't even have to know, but our logistics team will check your flight information using latest tracking technology, making sure our services are delivered the moment you arrive, no matter if the flight schedule changes. You won't have to wait a second more or to waste your money on parking fees. Our courteous chauffeur will wait for you and gladly take care of your luggage or any additional request you have in mind.
We are here to Serve You
And it's not just the precise, secure and highly elegant airport limousine service NYC we provide, we value our clients the most and their demands are always immediately solved and delivered elegantly and with great pleasure. From handling high volume luggage, groups of travelers of any sizes, including sport teams or corporate gatherings, to special luxury requirements, we are here to make your arrival or departure a comfortable and uniquely stylish experience. Feel free to book our New York airport limo or town car services on line or to call us any time you wish. Our assistants will meet all your desired requests and we will help you to find the best and most effective solutions for your common and luxurious needs.