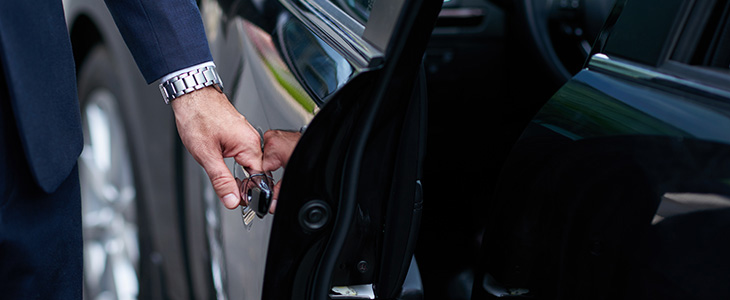 Like any professional transportation provider, AJ Prestige NYC Limo offers roadshow service limo service near me. Our team is aware that any roadshow limo service in New York requires a well-established previous experience on crazy NY streets, a fleet big enough to handle all the planned locations and staff capable of managing all the tasks. An added bonus? Super affordable rates! At such a busy time you have to be certain that you have a reliable transit partner at your disposal at all times. No need to worry as with us – you can count on the best car service transportation experience ever.
An Awesome Roadshow Limousine NYC
When using the premium roadshow black car service NYC nearby, you have a whole array of transit options available to utilize as you please. You can use our point to point limo service, by the hour, airport transportation to and from JFK, LGA, EWR and all other public and private New York airport. Booking with Prestige Limo NYC means that you will get a smooth and comfortable ride regardless of you being on your way home, to a business meeting, or a wedding. There are various pricing options depending on the type of service you choose and for how long but have no doubt about it; you will get your money's worth.
Trustworthy and Luxurious Fleet
AJ Prestige NYC Limo company has a fleet of all types of luxury vehicles for various occasions. You can choose from Lincoln sedans, town cars, and exclusive SUVs to stretch limousines and Luxury Vans. All of the cars are carefully maintained and regularly treated to a detailed examination which pledges top-notch performance. You don't have to worry about your safety, because that is our job! The best drivers in town in the wonderful cars are guaranteed to be useful to have on hand in any part of The Big Apple. Whether your roadshow is headed to The Bronx, Manhattan, Staten Island, Brooklyn or Queens, our capable and knowledgeable drivers will be at your service.
All the Pleased Customers and Plenty of Experience
AJ Prestige NYC Limo is a company in the limo service business for over 7 years and satisfying numerous corporate clients with a variety of needs and request is our specialty. In our firm, all the requests are handled with utmost professionalism which ensures that the already sizable list of happy customers grows only longer each day. With us, every roadshow limousine service near you is in the hands of the experienced professionals who will complete their tasks flawlessly.