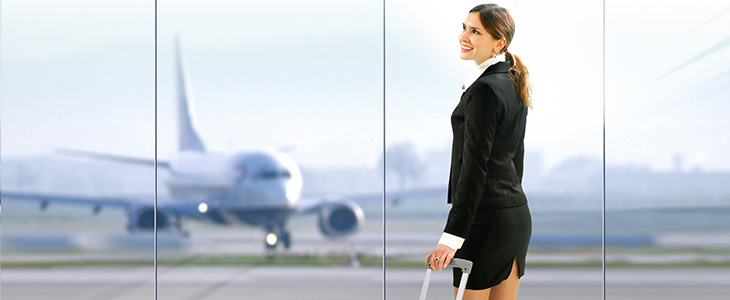 The full potential of luxury vans, as a means of airport transport, was shown a long time ago, when the prestigious and powerful van models from well-known car makers started to overwhelm the four-wheel marketplace as a modern personification of luxury, specifically targeted and designed to carry groups of people. Over time the full-sized, luxurious vans have proven to be an excellent choice for groups of passengers and corporate events, for any location in New York. That is why they are included in our powerful car fleet. AJ Prestige Limo NC offers the airport van service near me for the best price in the area.
Luxury Vans for Deluxe NYC Airports Transportatio
Our New York airport van service nearby includes a significant number of carefully selected vans that are convenient for all the business people and their company trips, weddings and sports events. The pedestal in AJ Prestige NYC limo fleet is reserved for a Mercedes-Benz Sprinter model that can carry up to 12 people. There is no wonder this model flaunts the title of everyone's favorite, as it is extremely comfortable, powerful and ensuring a perfect airport transport near you. Ford Transit is also a perfect pick, with its stylish design and impeccable performances; poised with useful technology and classic values, it really makes for an exceptional experience! Still, there are also many other models in our offer that are definitely worth considering.
Luxury Vans NYC Airport Service
When it comes to the nearest airport transport, you can book a smooth and professional service for all major airports on the territory of New York with us. Including but not limited to JFK or John F. Kennedy, LGA or LaGuardia, EWR or Newark Liberty, and TEB or Teterboro airports, as well as for HPN or Westchester Airport and ISP or Macarthur Long Island Airport. When driving with AJ Prestige NYC tremendous experience on the best routes is a given, and our kind chauffeur team boasts a considerable know-how in avoiding congestion on the road. Our team wants to see our customers disburdened of the airport transport concerns, and so far, only utter success was the outcome.
Best Prices in New York for Van Airports Transfers
You have a possibility of creating a custom-made car service package according to the number of passengers or the location you are starting from, may it be The Bronx, Brooklyn, Staten Island, Queens or Manhattan. Also other, non-standard services can be included in the airport transport, such as road shows, by the hour or point to point limo services. When it comes to our client's specific demands, our team boasts a remarkable adaptability and can efficiently come up with a solution which would be the most satisfactory for all sides involved.