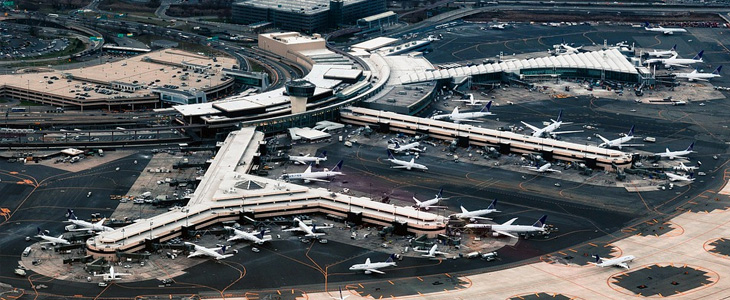 We have an outstanding corporate EWR limo service that is strikingly convenient for company luxury transport from EWR airport in New Jersey and vice versa. Our seasoned chauffeurs are very familiar with all the fastest and the most reliable routes to downtown, Manhattan, Queens and Brooklyn. We offer a specter of company airport transport services that are above the ordinary, from Newark and New Jersey to all the prime business and luxury locations in New York.
Experienced Chauffeurs for Safe and On-time Arrival
One of our most important assets is our staff, which consists of carefully selected and trained individuals, from dispatchers to chauffeurs that are capable of delivering various VIP EWR limo service packages. Whether it is point to point service or road show, we work in synergy with clients to help them decide which solution is the most suitable for them.
Great Fleet for Great Corporate EWR Airport Limo
Our outstanding limo fleet counts with the dozens of the most recent SUVs that are part of our VIP offer for the clients with an escort, who want nothing less than perfection in terms of comfort, power and elegance for them and their retinue. From powerful Buick Envision, fancy Cadillac XT5, sporty Jaguar F-Pace to impressive Lexus RX, Acura RDX and Mercedes-Benz GLC-class, our client have a liberty to choose a specific type of a premium vehicle that will take them to desired destinations. Our mighty vehicle collection also includes an offer of compelling vans that are an ideal solution for groups of passengers. All our models are carefully chosen to comply with the most luxurious standards imposed by the market and clients. We encourage our customers to browse our considerable collection of vans, made of prestigious models, such as Chrysler Pacifica, Nissan Quest, GMC Savana, Chevrolet Express and many more. From there, they are not far from discovering the ideal corporate van service for their company.
Very Affordable Rates for Corporate EWR Airport Limo Service
We offer a competitive pricing that is amongst the most affordable in New York and New Jersey. What sets us apart from the competition is the fact that we are looking to satisfy our customers through unique car service experience. This is why we have a possibility of custom-made EWR limo service packages that are mostly formed having in mind the number of passengers, yet are entirely tailored to be compliant with clients' unique needs and requirements. What we care about is an unparalleled quality and five star experience whether we are delivering point to point car service, road shows or hourly car service.