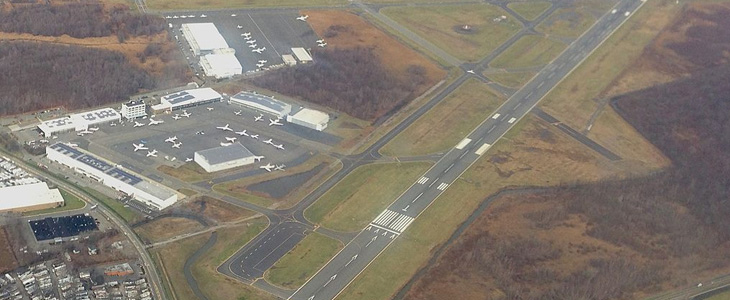 Choose a luxury Teterboro airport limo service near me that will take you to your desired location in New York. What sets us apart from the competition are our affordable rates in combination with the quality NYC airport transport which is always in accordance with every client's need. AJ Prestige NYC Limo boast a powerful car fleet of the latest car models, as well as an outstanding GPS tracking support which paired up with a constantly available customer support, makes a truly winning combo.
Teterboro Airport Limo to Manhattan
The desires and habits of our valued clients are well known to us, and this is precisely the reason why AJ Prestige Limo is always ready to come up with the best solutions for a popular Teterboro black car service nearby requests. If you are looking for a safe and reliable NYC limo service that radiates luxury and professional performance, don't look any further; you just found it. Now, you can peacefully roam the streets of NYC, knowing that all your requests are going to be fulfilled on your way to or from The Bronx, Queens, Brooklyn, Staten Island or Manhattan. Our team is always ready to meet and exceed your expectations by offering innovative black car service gigs.
Choose a Teterboro Limousine Service
Our unique car fleet is filled with various prestigious car specimens designed to indulge many different tastes and personal preferences. From top-notch sedans such as Cadillac ATS, Lincoln MKZ and Lexus IS that exude glamor and potency to almighty SUVs such as Lexus RX and Land Rover Discovery Sport that boast immense strength – you'll find them all in our garage. No false modesty here, but AJ Prestige NYC Limo can provide you a perfect four-wheeler for your personal and business needs alike. Back it up with a professional driver assistance and you'll be able to picture a well-poised package of expert Teterboro airport limo services near you.
Affordable and Safe
A very flexible price range guarantees the most cost-efficient and attractive transfer solution for any wedding, sports event, road show or a night on the town. There are no two same persons: individual tastes and demands may vary and this is why custom-made quotes for every client are an ever-present option with AJ Prestige Limo NYC. No matter if you need our extraordinary limo services on an hourly or point to point basis: worry not, our services will fit your budget perfectly.