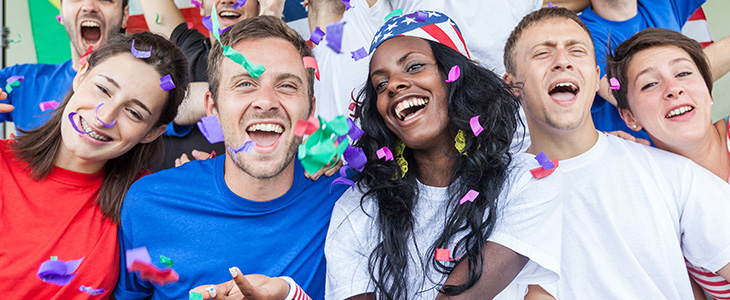 If there's one thing that everyone knows about New York City it's that it rarely sleeps, especially given the fact it is often a home to all major and nationwide popular sports events. And this is where AJ Prestige NYC Limo can step in, by providing a luxury sports events NYC limo transportation near me that comes in all shapes and sizes. This means that, besides a regular by the hour or point-to-point type of service, all the details considering an airport transportation before and after the game itself are covered. You can get to your desired location for the affordable price in a flashy black car from our exquisite fleet!
Top NYC limo service for Basketball Games
And if you are a basketball devotee that rarely misses a New York Knicks game but could use a luxury New York limo service nearby that is second to none, then you should stop doing whatever you're doing and start browsing our outstanding car fleet. Remember that one of these premium vehicles can safely take you to the Madison Square Garden. Still not convinced? Let our professionally trained liveried chauffeurs take care of the transportation details while you're anxiously waiting for the game to begin. And you don't need to worry since you'll be there just in time to start rooting for your favorite team.
Don't Miss The Next Yankees or Mets Game
The baseball lovers are not forgotten either since some of the greatest New York Yankees have already become a part of a baseball stardom, creating altogether a unique legend that keeps living in hearts of true baseball fans. And precisely because AJ Prestige Limo has created the perfect baseball NYC limo transportation service near you that will take you to a Yankee Stadium in an elegant manner, while you are enjoying the impeccable performance of the latest vehicle models. The rest is up to you since you will be completely relaxed and ready to immerse in a forthcoming game fever.
Great Transport Option for Hockey Games
On the other hand, the hockey fans are not neglected either, at least when it comes to the sports events New York black car transportation that is provided by us. This means that every true New York Rangers fan in search of a state-of-the-art car model can now sigh with relief, knowing that our professional service stands at their disposal. Whenever the game takes place in The Bronx, Brooklyn, Queens, Manhattan or Staten Island, you know that booking a limousine service is the right way to go! And once you've discovered this glamorous way of getting to the game you will definitely want to experience it at least once again!