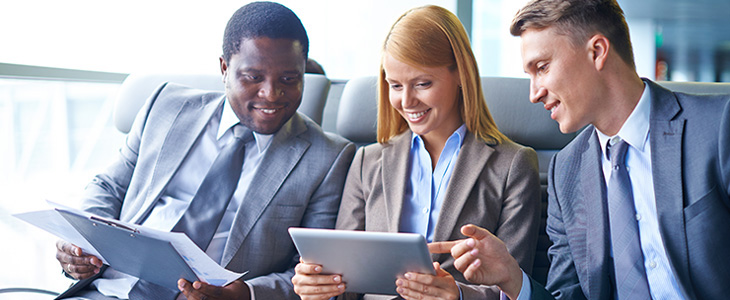 When you come to think about very important occasions you have to plan, keep in mind that there is no event too small or big enough for you to hire the leading business limo service near me. If you want to organize some corporate events and team building holidays, seminars and business meetings in unusual locations, book with us for unbelievably low rates. All the product launches, special dinners, charities and ceremonies, road shows, tournaments and press conferences, or any other group occasions can be spiced up with the reliable and fancy rides from AJ Prestige NYC Limo fleet.
Highest Standards for New York Corporate Limo Transportation
You deserve only the best corporate limousine service NYC nearby market can give, and our professional team of managers, coordinators and chauffeurs will provide you with dependable and precise, yet highly elegant black car ride. No matter where your obligations take you, if it is in Brooklyn, Manhattan, Queens, Staten Island or The Bronx, AJ Prestige Limo will be right there with you. With us by your side, you will for sure leave a lasting impression wherever you are headed!
The Safe and Deluxe NYC Black Car Service
The most courteous drivers will take care of any additional requests your guests may have. AJ Prestige NYC logistic team will carefully plan and monitor routes to any event you have planned, may it be a wedding, sports event or a special night out. Every vehicle in the fleet is carefully checked inside out before each drive, ensuring that you'll experience only the best quality and spotless appearance of our exquisite limousines. All you have to do is relax and arrive at your big meeting fresh and ready to conquer the world!
Transportation Options for Your Special Events
You can call us or book NYC corporate limo service nearby online anytime, and the friendliest customer care experts will help you determine what exactly this significant event requires to the smallest details. Put your feet up, because all of the little details like special drinks and foods, newspapers, whatever your guests may prefer on their ride to the airport or anywhere else, will be taken care of. AJ Prestige NYC Limo service is the leader in the field of luxury transportation services for the New York City area. Let us show you why