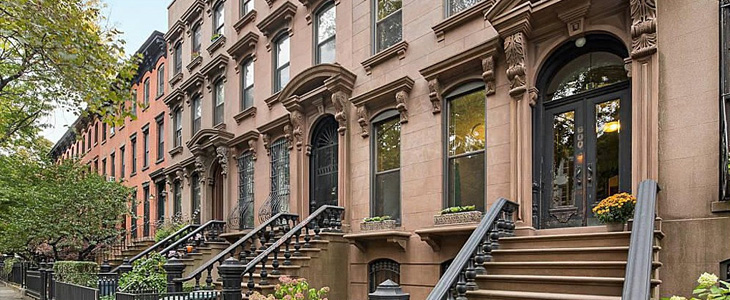 AJ Prestige NYC Limo is very proud to present you the Brooklyn limo service near me for your special little moments of luxury, business obligations, romantic or relaxing endeavors. Our team is here to meet all your needs and get you to your desired location at the best rates in New York. You will find many marvelous sedans, SUVs, and Vans in our fleet and be sure that very moment of your life spent in one of those vehicles is a guaranteed pleasure.
Classy Brooklyn Limo Service for the Deluxe Moments
AJ Prestige NYC Limo team of experts is here to help you choose the best Brooklyn black car service nearby and to adjust it to your particular desires. You can call our assistants or book us online any time you wish, and they will be happy to help you create an extravagant town car experience of a lifetime. Our chauffeurs are strictly professional, very discrete and always elegantly dressed. And keep in mind that all the classy vehicles at your disposal are perfectly maintained and equipped with your desired foods, beverages or any items of your choice.
Exquisite NYC Black Car Service
When you ride with us, your route the shortest, fastest and the safest way to get around New York, no matter if you are headed to Manhattan, Staten Island, The Bronx or Queens. Whether you choose a point to point, by the hour, corporate or any other transportation package, AJ Prestige NYC Limo will make sure that every minute you spend with our team of experts is comfortable beyond your expectations.
The Best Limo Service in Brooklyn Area
The nearest Brooklyn black car service is specially created to make your corporate events much more enjoyable with the marvelous luxury feel, but more than that, this limo service is perfect for weddings, road shows, or sports events. Even when you require transport to or from any airport in New York area, may that be JFK, LGA, EWR, TEB, ISP or HPN, our team is happy to take you anywhere you want to be!
All of Brooklyn at your Fingertips
AJ Prestige NYC Limo will take you through Williamsburg, colorful neighborhood in Brooklyn the most famous for its street art and galleries. You can enjoy boutique shops and numerous ethnic restaurants where you can feel like you just traveled across the whole world. You can bask in sight of historic houses of Brooklyn Heights, as well as the Financial District, from the comfort of your rented limousine. Our recommendation for a special romantic night is the stunning Manhattan skyline in the sunset and cruising along the Brooklyn Bridge. Your plans and requirements are implemented precisely and with the lasting and elegant style when you choose our Brooklyn limousine service near you.