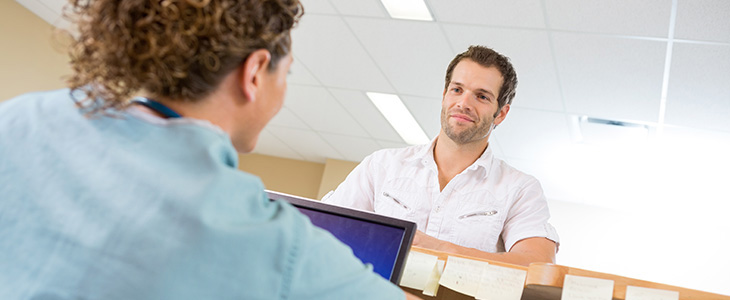 Our array of professional limo services also includes non-emergency medical transportation to all exclusive New York City medical centers. All of our valued clients have a possibility of booking one of the superb vehicles from our fleet for a ride to all the prime New York hospitals. If you want to enjoy the premium town car service near me at the amazing rates, then you should look no further. Our professional and diligent drivers know the very best medical centers in the Big Apple and will gladly take you to your desired location.
NYC Airport Limo Transfer to Any Premium Medical Centre
But our non-emergency medical transportation service goes way beyond since AJ Prestige Limo also offers quality and comfortable transport from all the major New York City airports such as JFK, LGA, EWR as well as many others to all the most important medical centers that boast the exceptional medical care in and around the city. Our medical limo transportation nearby caters to every customer's specific needs, meaning that you can take advantage of our hourly or point to point service while our professional liveried chauffeurs takes care of everything else. You are probably having a lot of worries on your own so let us take care of everything else regarding your non-emergency medical transportation because it's the least our team can do.
Medical Limo Transportation in Total Comfort
AJ Prestige Limo team is familiar with all the best routes to prestigious New York-Presbyterian Hospital, and its locations both in the Upper East Side and Washington Heights. On the other hand, there is a well- known NYU Langone Medical Center that is conveniently located on the First Ave, just near the 30th street that boasts a prime medical care in various disease treatment fields. There is the exceptional Mount Sinai Hospital and the Upper East Side Medical Center too, both of which are impeccable choices for various medical specialties, innovative treatments and unmatched doctor-patient relationships. The nearest NYC limousine service can take you to any medical site in NYC safely; whether it is in The Bronx, Brooklyn, Queens, Staten Island or Manhattan.
Great NYC Limo Service With Great Prices
Our affordable price list is definitely something worth considering as AJ Prestige NYC Limo offers incentive pricing packages that are in accordance with the quality of our service as well as the customer satisfaction policy that complies with the highest ethical principles. Our trained and devoted staff is always at your service while our customer support remains open to all sorts of questions by providing professional assistance 24/7. When it comes to the specific NYC limo transportation near you package creation, our business success lies in flexibility and this is why this amazing non-emergency medical transport solution exist in the first place.