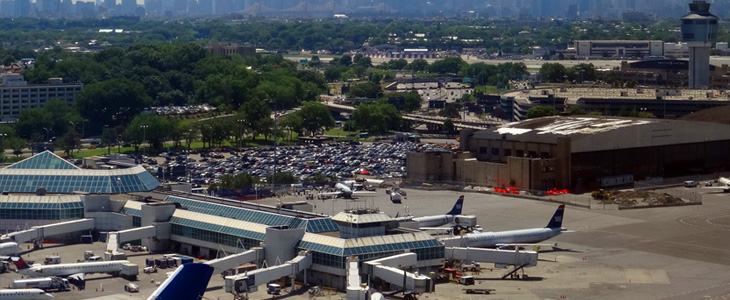 Our NYC airport limo service is best known for the uncompromising accuracy and punctuality, 24/7 availability as well as courteous chauffeurs that will take you to any location in Brooklyn from the LaGuardia airport and vice versa. When it comes to LGA to Brooklyn limo service near me an exquisite experience is a given because AJ Prestige NYC Limo team keeps the needs of its clients close to heart. You can have all the amazing cars in our fleet at your disposal at best rates in town. Our various Brooklyn to LGA limo service packages will exceed your usual expectations, even within a tight budget.
Prime Fleet for Deluxe LGA Limo Service to Brooklyn
Use the advantages of the best fleet in NYC! Choose one of the prime sedan or SUV models for a ride across Staten Island, The Bronx, Manhattan, Brooklyn or Queens or even to the EWR or JFK if LGA is not your end goal this time around. AJ Prestige NYC Limo offers a Brooklyn to LGA limousine service nearby for a larger number of passengers, since our contemporary vans and sophisticated stretch limos are extremely comfortable, well maintained and represent the latest achievements in the black car industry. With us, you have everything that makes up a top LGA limo service to Brooklyn: from fashionable sedans, potent SUVs, and awesome vans to timeless stretch limos, paired up with a professional driver service.
Reach Any Spot Between LaGuardia and Brooklyn in Style
Our knowledge of Brooklyn streets is truly stunning, and the most experienced of chauffeurs are carefully trained to follow the client's instructions to the letter. Do you need a reliable ride from LGA to a fancy wedding at New York Marriott at the Brooklyn Bridge? Not a problem! An important business meeting is taking place at the Brooklyn Business Center, right after you land? AJ Prestige NYC Limo has got your back! Even if you want to grab a bite to eat at Chef's Table at Brooklyn Fare, you can use our services for a relaxing black car ride to your desired location.
Great Rates for Round Trips and One Direction Trips
A wide variety of LGA limo service to Brooklyn packages is available when you book with us, including the ones that are custom-made to meet client's unique needs. Our offers include comings and goings from LGA to any part of the Brooklyn, regardless of the type of service you want. You can book a standard, point to point service or the by the hour based service for when you are in a great hurry. AJ Prestige NYC Limo can be your trusted companion on your way home, to a doctor's office or on the roadshow. Let us take you where you need to go!