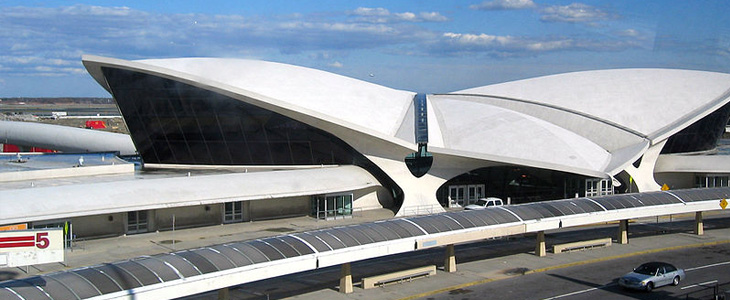 Looking for a way to get from and to John F. Kennedy International Airport? You don't have to look further because AJ Limo NYC has the best limo transportation JFK near me. Our team is reliable, attentive and able to take you from point A to point B for the lowest rate on the New York market. Wherever your current location may be, rely on our hourly service if you have multiple stops to make on the way to or from the airport. With the most elegant fleet and the most professional chauffeurs, you will certainly feel relaxed and comfortable before and after your flight.
Premium Airport Limo Transportation
You can contact us at any time and AJ Limo NYC customer service team is ready to help you arrange the drive to the airport according to your specific needs. Give us your airline information and flight number and our team will make sure that you have completely stress-free experience using our services. If your flight is delayed, you will be glad that the black car service provider you chose has the necessary flight info and all kinds of special programs which monitor air traffic on hand. No need to worry, you can be certain that our driver will be waiting when you land. With us, you can sit back and enjoy the unparalleled airport limousine service nearby.
The Most Reliable Car Service in NYC
The luxury fleet of vehicles is available for all the group sizes and events. Whether you are attending a wedding, sports event or a meeting in the Bronx, Staten Island, Queens, Brooklyn, or Manhattan, our team is glad to take you to your desired destination safely and in style. Every vehicle in our possession is maintained and checked in a great detail before any ride. With AJ Limo NYC, you won't have to worry about the parking space, traffic jams or flight running late.
NYC limousine service for JFK airport
Our JKF limo service near you is the most cost-effective and the most reliable way to start or end your journey. Instead of uncertainty and nervousness, you have a possibility to choose comfort and a royal treatment from LaGuardia and to Newark Liberty International Airport, as well. AJ Limo NYC will make your arrival to or departure from New York a memorable and enjoyable experience. No matter if you are flying in for business or pleasure our team will go out of their way to provide you with the black car service of your dreams. Bon Voyage!