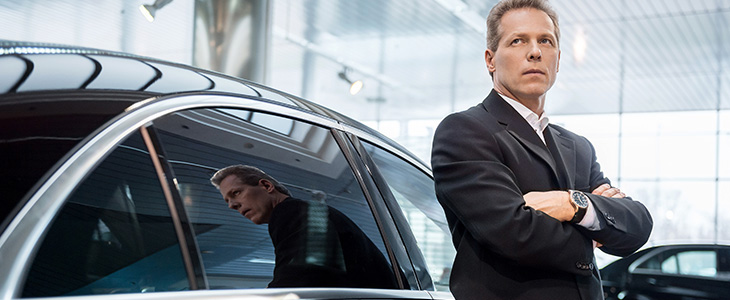 Things can get pretty busy, especially during that time of year when various homecoming events take place in the city of New York that is a home to many famous universities, known both nationally and worldwide. This is why our team came up with a service that caters particularly to the needs of all those of you in search of a luxury homecoming limo service near me that will take you to the desired location in one of the amazing machines from our fleet. Let us take you home at the best rate in NYC!
Impeccable Homecoming Limo Service in NYC
Here at AJ Prestige, an uncompromising devotion to every client's safety is shown by following a set of strict rules such as no drink and drive policy. Sit back and enjoy the ride while our trustworthy team takes care of all the transport-related details. All in all, you have a premium quality homecoming limousine service near New York at your disposal. In accordance with a client's needs, ride from an airport, a wedding or a night in town can be arranged. So, if you want to experience a supreme comfort of the finest vehicle while in hands of a professional chauffeur than you should look no further.
Extensive Fleet for Every Occasion and Maximum Comfort
Our remarkable car fleet counts with numerous models that are all the rage right now; stretch limos, party buses, special vehicles such as hammers or anything that your heart might desire. Also, you can use our by the hour or point to point service to get to Manhattan, The Bronx, Brooklyn, Queens and Staten Island. Wherever in New York your home may be, AJ Prestige NYC Limo offers both standard and group homecoming black car service nearby solutions that will certainly meet various expectations. Our team is perfectly aware that no two persons are the same and thus providing nothing but exceptional amenity for everyone in need of a stunning four-wheeler that will lure sighs of a positive envy everywhere you appear.
Inexpensive and Quality Black Car Service
Our prices are carefully designed to remain affordable, yet they are depicting vividly the phenomenal price-quality ratio that is hard to find anywhere in NYC. At AJ Prestige Limo, everything is flexible and open to all sorts of considerations, in terms of tailoring individual nearest homecoming limo packages that will meet everyone's wishes. Contact us to find out more about AJ Prestige NYC Limo homecoming service.