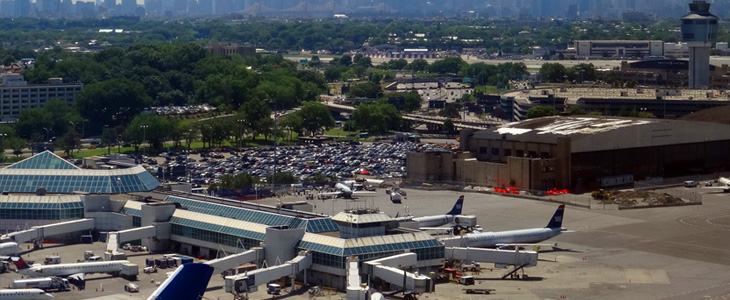 AJ Prestige NYC Limo team has devised a great corporate LGA limo service near me strategy that includes corporate luxury travels and quality round trip services, among many others. LGA is one of the busiest airports in the entire world and New York is one of the most important corporate centers on this planet, which means that you will need an efficient, luxury and safe car fleet at your disposal, to take you to the desired location. You can book with us at best rates in town and see for yourself that our brand was built by studying client's specific needs and by understanding their journey goals.
Remarkable Fleet for any LaGuardia Airport Limo Transport
Our luxury car fleet boasts many exquisite models. Here, you will discover numerous luxurious SUV models, from Porsche Macan, Land Rover Discovery Sport, Lexus RX, Lincoln MKX, Cadillac XT5, Audi Q5 to BMW X3, just to mention a few. Enjoy an extensive offer of luxurious SUVs, that are a perfect choice for the smaller groups in need of the utmost coziness on their way to or from JFK, EWR, ISP, HPN or TEB if LaGuardia is not their destination this time. Indeed, you will discover that our models are synonyms of comfort, trendiness, and opulence, which always results in the overall VIP experience. On the other hand, AJ Prestige NYC Limo vehicle collection is additionally enriched by the chosen state-of-art vans that can be an excellent airport drop-off solution for all sorts of corporate events. Our wide range of vans includes many contemporary models, from the world-class names, such as Mercedes-Benz Sprinter, Chevrolet Express, GMC Savana, Ford Transit and many more for outstanding corporate LGA limo service nearby.
Affordable Corporate LGA Airport Limousine
The most affordable LGA black car service near you in the city of New York, in terms of price to quality ratio is a guarantee with us. The care towards every client's unique needs and wishes is shown by making sure they get a particular package of limo services that will meet and exceed their expectations. Send us your inquiry and our customer experts will gladly assist you with the price estimations and possible discounts.
Corporate LGA Airport Limo Transport Options
Take advantage of our other convenient services, such as by the hour, which is specially designed for all the business people who would like to use the nearest corporate LGA limo service, due to their busy schedules. A somewhat similar, point to point service is specially designed for the clients that have meetings during the entire day and would like to make it to the airport in an efficient and timely manner.