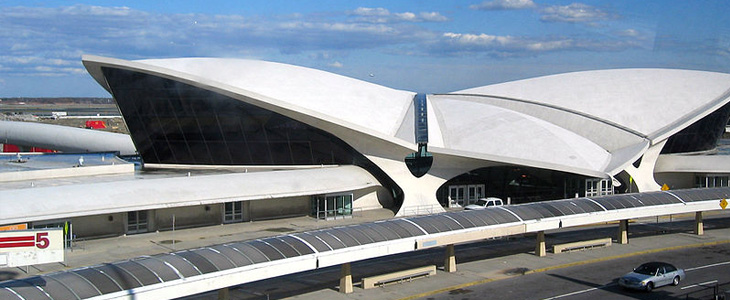 Our corporate JFK limo service near me may be the one that can perfectly suit your specific business needs. This is a perfect amenity for all business people who often use the round-trip services. Take advantage of AJ Prestige NYC Limo fleet to settle your affairs, and then return home on the same day! This service will cover all of your requirements and much more than that at the lowest rates in New York.
The Pure Excellence with Top Corporate JFK Limo Service
With our company's corporate JFK limo service nearby, the rest of your stay in NYC and your departure will be precisely organized. The latest tracking technology will ensure the fact that AJ Prestige NYC Limo chauffeur will be waiting when you arrive, no matter whether your flight is delayed or rescheduled for any reason. Our chauffeurs are always professionally dressed and strictly trained, and their assignment is to meet and greet you on the terminal, to take care of your luggage, and to walk you through all the airport formalities in the fastest way possible.
Corporate JFK Limousine NYC at Your Disposal
Your valued time will not be wasted when you decide to book the nearest corporate JFK black car service whether your final destination be Brooklyn, The Bronx, Queens, Manhattan or Staten Island. For larger groups, rides in luxury vans can be provided with the utmost precision for all your corporate events. You won't have to worry at all because AJ Prestige NYC Limo chauffeurs are just one phone call away from you and the moment you need them to step in, they'll be waiting for further instructions.
The Most Luxurious Models in NYC for Top Corporate JFK Limo Service
With corporate JFK airport limo near, you can count on an exquisite fleet of luxurious vehicles perfectly cleaned and maintained before any call. They can even take you to a wedding, or a sports event if that is included in your plans. The larger groups can take their pick amid our marvelous SUVs, so you can enjoy Lincoln Navigator, Range Rover, BMW X5, Honda Acura models and many more. But your options don't end there! All of our elegant vans stand at your service for the corporate events, so you can count on Toyota Sienna, Chevrolet City Express, Mercedes-Benz Sprinter, Honda Odyssey and other exclusive models in our fleet.
Affordable and Top-Notch JFK Airport Limo Service
Our prices are more than affordable compared to other transportation providers in NYC and even special discounts may apply depending on the number of your guests. Feel free to call us or contact us online and our assistants will be glad to help you make your business plans come true with our corporate JFK limo service.